Lines of Business
ARNEST ONE's built-for-sale housing business faithfully adheres to our four business policies: high quality, low cost, long-term assurance, and advanced technology—and is classified into three groups: Single-Family Homes, Condominiums, and other related business. Responding to increasingly diversifying consumer needs, we, ARNEST ONE group, have created an open, flexible framework in our group environment through interactive communication to promote synergy in various project developments.
Single-Family Homes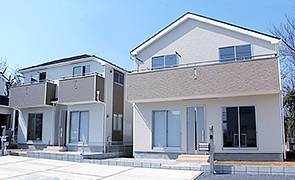 By bringing a unique blend of originality to the development of our single-family houses, ARNEST ONE has provided safe, secure, and comfortable living environments that meet the needs of prospective homeowners.
We believe that secure, well designed houses improve the quality of life, eventually leading to happier communities and a better society.
Condominiums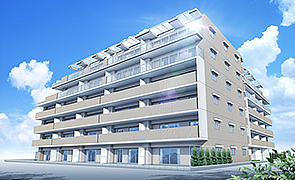 ARNEST ONE has been developing unique and original living spaces for multifamily dwellings based on our forecast of increasing demand for condominiums as "residences of the coming generation."
The rich experience and achievements of our production management division stretch far beyond desktop design drawings and plans, and are geared to providing homeowners with the satisfaction we believe they will feel in finding out what a family dream house is all about.
Other related business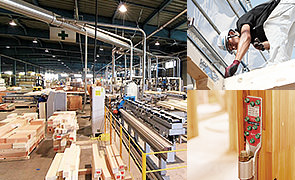 In addition to our original housing business, we operate a contracted business, utilizing our own Production Control Division to offer low-cost quality houses ordered by other companies and have accumulated a strong track record in construction and development, including wood and/or steel-frame houses, and reinforced concrete construction. With increased demands on custom-designed homes, we offer single houses with exceptional cost performance for prospective homeowners. Going forward, we will carry out R&D on products that leverage our broad experience in large-scale spec-build housing and strive to maintain a flexible approach towards business development.